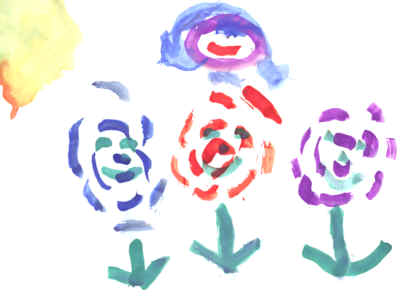 Jessica

In this watercolor self-portrait,
Jessica represents her family as flowers below her.
Green has been used for the faces and stems of the flowers,
while the distinct colors of the petals in each flower have
been combined for her own representation.

Jessica's father is owner of Time To Time Construction.